Today we talk about football, only to move to the subject of online marketing.
For those readers who don't know Louis van Gaal, he is the manager of Manchester United and former coach of Ajax, Barcelona, Bayern München and the Dutch national team. We're talking about football.
Admiral van Gaal, – one of his nicknames – has been the boss at a couple of the best football clubs in the world and has pretty much won everything there is to win. To make a comparison with the business world: he was CEO of Apple, Google and Coca-Cola. In football circles Van Gaal is frequently described as arrogant and megalomaniac but – there's no way around it – probably a genius.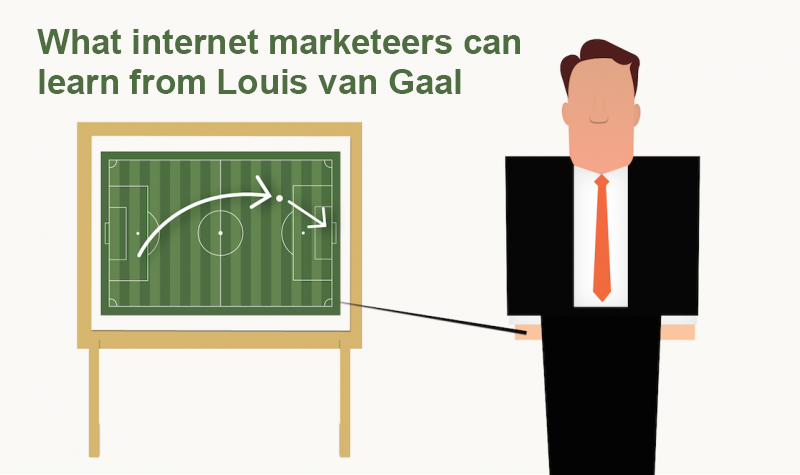 If you ask him what he considers the greatest success of his career, you'll get an unexpected answer: the national championship that he won with AZ in 2009. My great little masterpiece, he calls it.
AZ who??? Yes, this calls for an explanation.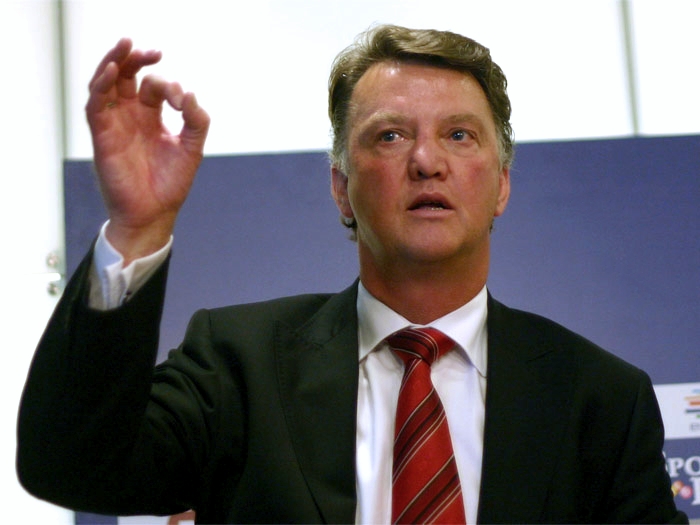 In 2005 Louis van Gaal was appointed coach of the local football club in Alkmaar, a sleepy provincial town, famous for its cheese market. He came from FC Barcelona. It was as if the CEO of Shell became the boss of the local lubricants store. What he brought, was his vision that attack and possession are essential and opponents have to be dominated for 90 minutes on their own half. What he found, was a club that had spent most of the nineties relegating from the Eredivisie and climbing up again, with a budget five times smaller than that of the Dutch top clubs.
Four seasons later, AZ won the Eredivisie title after an unbeaten run of 28 games. Not with Van Gaal's trademark pressure football, but with devious guerilla tactics, reminiscent of the way David slew Goliath.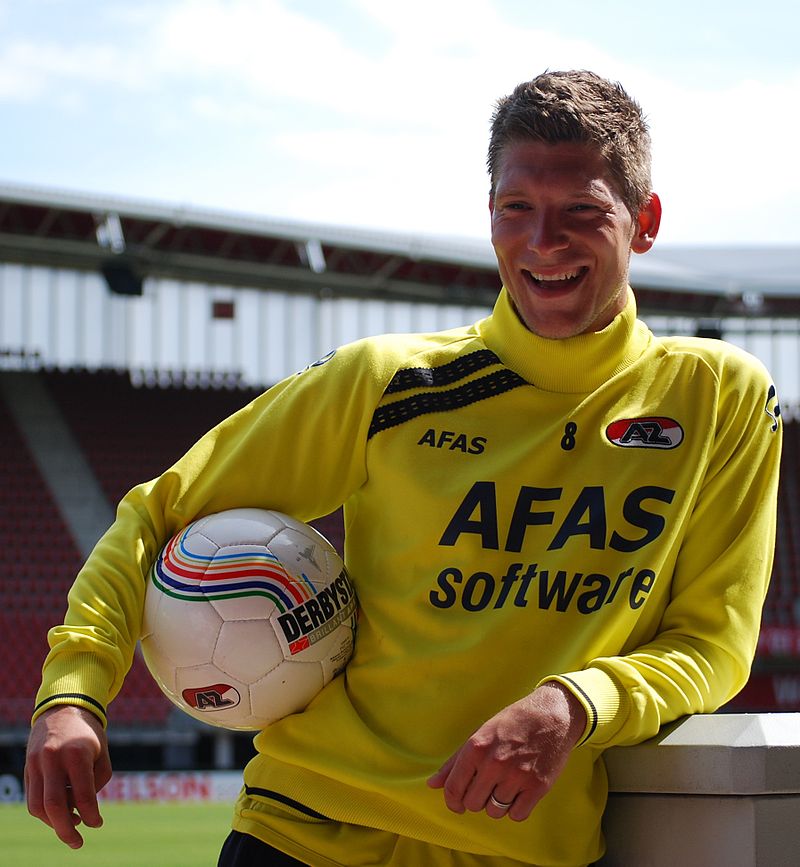 Van Gaal's David was Stijn Schaars, a defensive midfielder with a strong long pass. The first two seasons he was mostly injured, but finally fit again, he became the central figure in a winning concept. It went like this: AZ calmly remained bunched up in front of the own goal, letting the opponent come. As soon as possession was regained, the ball went to Stijn and bang! Over the entire field, towards the quicksilver two-man attack Mousa Dembélé and Mounir El Hamdaoui. Not exactly world class strikers, but able to capitalize on just enough opportunities to clinch the title. What can we learn from this?
Win with what you have
When Louis van Gaal started at AZ, the club played in a stadium that could hold 8,000 spectators, for a core of die-hards who were already satisfied if relegation was avoided for another year. When he left, AZ boasted a new stadium with 20,000 seats, most of the time sold out to the last one. A result that was not achieved by spending money – the second goalkeeper of a top club today costs more than the whole of AZ in those days – but by making the most of the existing potential. Make do with what you have. More than that: win with what you have. This doesn't only work on the football field, it's also a proven marketing and SEO strategy.
With AZ ,Van Gaal reached the top by looking at the possibilities and impossibilities, and introducing a playing style that was at odds with his own tactical ideas. What he did not have was the money to invest in a top team. What he did have was essentially a bunch of stiff defenders, one man with a great opening pass and two fast strikers, waiting for the long ball to come their way. An internet marketer has more..
Guerilla marketing
Yes that's what this article is about, among other things. Guerilla marketing. Achieving conventional goals – read profit – with unconventional means. Smart ideas instead of expensive campaigns, energy instead of money, fantasy rather than imitation. Some of these unconventional resources have become conventional, for guerilla marketing has become mainstream. To summarize the essence of our story: what you already have, will cost you nothing. Make use of it.
You have a passion
You have a passion for your product, your brand, your company. If you don't, go look for another job, because nothing makes a man as happy as passion. And nothing sells as well as passion. Let passion be the engine of your marketing. Let it resound in your content, speak from your products, your interaction in social media, your customer service.
You have a story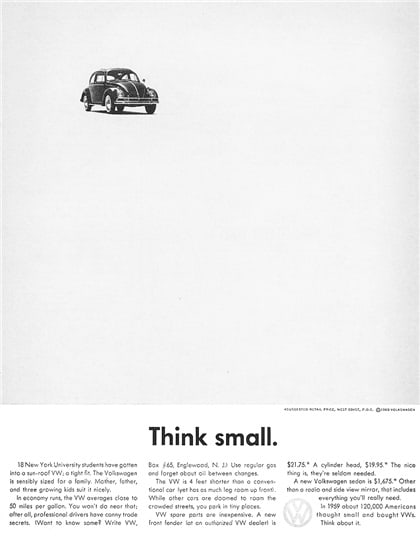 Your product is unique, your brand is unique and your message is unique. Don't think so? Then you do not look well. Somewhere you'll find the ingredients for a story only you can tell. Maybe it's something very small, but what stops you from making it big? In the 50s of the last century, legendary adman Bill Bernbach faced the challenge "to sell an Nazi car in a Jewish town". His big story can be summarized in two words: Think small. Within a year, you saw Volkswagen Beetles on every street corner in New-York. Well, almost every street corner.
Now that content plays an increasingly important role in the marketing mix, it has become easier to tell your story. You can use more words than in advertising, for one thing. Get the most out of it, tell your story in as many ways as possible: in blog articles and tweets, in white papers and e-books, in pictures and video's …
A good story
Is passionate, informative, surprising and worth sharing
Works on an instrumental and emotional level
Shows your authority
Is written from the perception and demands of the target group
Is updated regularly
Makes hungry for more
You have an audience
Isn't life easy for internet marketers! Free or at low cost, they can reach an audience of millions. The flip side of the coin is that the competitor's marketers enjoy the same advantage. And all marketers. And everyone with an internet connection … it's a bit full of stories.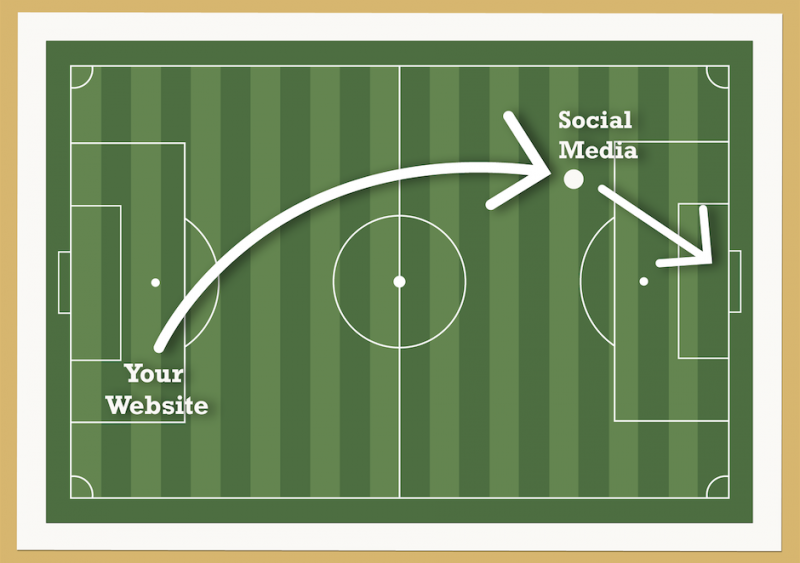 Places where you can tell your story
Your website. Here you play a home game and it's you who lays down the rules. This is the place where you can distinguish yourself and show the world your own face. Use this freedom. Tell your unique story with a unique voice. By the way: you've optimized your website for search engines, haven't you? Make them feel welcome, this is still the most important SEO tactics.
Social media: 'go where the action is.' Find your audience where it hangs out, then you don't have to wait for them to find you. But you play an away game and need to adjust your tactics. Here are some practical tips:
Link the various social media, so that a new post is automatically updated on all accounts. Facebook's Social ba! is a free tool for this.
Make some kind of 'social brandbook', as a guidance for all employees who are active on social media. Capture thing like tone of voice, response to negative comments, how to follow up questions, etcetera. Be personal. People communicate with people, not with brands.
Make videos and post them on Youtube. An effective way to attract visitors to your website, and videos do well in Google search results. Publish your videos on Facebook and Google+.
Find other pages, groups and circles where your audience hangs out and post regular comments.
Start your own community or group on Facebook, Linkedin or Google+.
Choose a subject of fundamental concern to your core audience.
Do not only blog on your own website, but comment on other blogs and write guest blogs. Posts on quality blogs bring quality traffic.
And have you already thought about a newsletter? That's also an encouragement to keep coming up with something new.
You have customers
Satisfied customers are the most important asset of a company. Give them space tot tell the world how much they love you. They do this for free. Are you in B2B? Publish cases and ask for references. You sell to consumers? Invite them to share their experiences and write reviews. And in all cases: involve your customers in the things you do and show them that their opinions, questions, suggestions and criticisms are of the utmost importance to you.
You have employees
To put it somewhat provocative: the cleaning lady can tell a compelling story about your wastebaskets. Take a good look at the people around you. What treasures of expertise, wisdom, humor and creativity shelter under the surface? How can you use this to tell your story even better and from more angles?
You have competitors
Other companies on the internet are after the purse of your target audience. They're not all direct competitors, some can even become partners. A joint promotion with a company whose products fit into the world of your customers, can provide leads that you cannot get in any other way.
You have your limitations
You're not Barcelona. Maybe not even Ajax. You do not have an unlimited budget and have to do with what you can bring on the field. Consider this as an advantage. It forces you to be creative and continuously optimize your potential. To search for niches, to score on long tail keywords, to be strong locally and personally interact with your target audience.
You have a life outside the internet
Even if your business is exclusively online, there are more things in heaven and earth than the internet. Look for other ways to get visitors. This doesn't have to be television advertising – although it's a proven method – there are ways that don't involve a six cipher budget. From billboards to coasters, from press releases to sponsorships, there are 1001 ways to generate website traffic offline.
You have nothing to lose
Finally: do not be afraid to fail. Almost all the examples we have given, are free or cost little. They ask only for your energy and creativity, and the nice thing is: these get bigger the more you use them. And trial and error is still the best way to improve.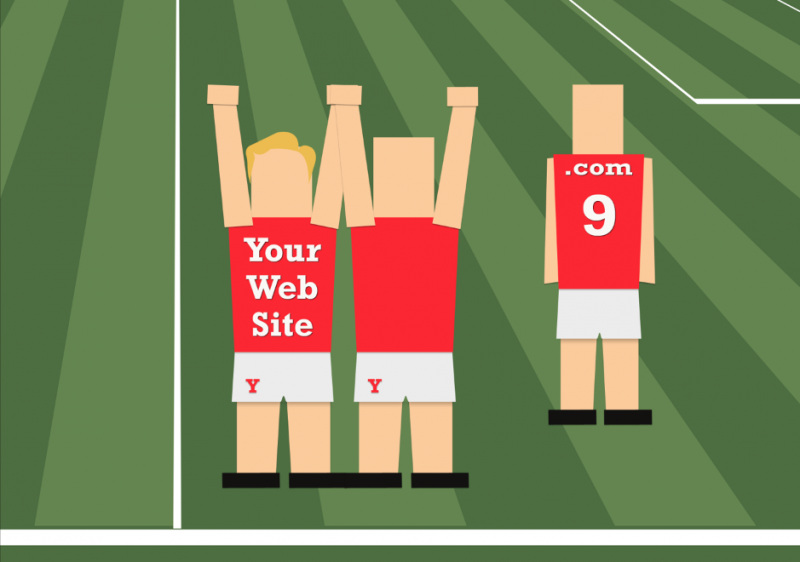 Louis van Gaal tried everything before turning to his winning guerilla tactics. Coca-Cola reserves 10% of its social media budget for experiments: ideas that have not been tested in any way. (An interesting short article about Coca-Cola's storytelling strategy can be found here .) Google constantly launches new projects and drops them ruthlessly if they do not produce enough results. Go to the beach and write the url of your website a hundred times in the sand. Yes, that's quite a long ball.
But you've got the picture. ????????